The 23rd Kloof Conservancy Indigenous Open Gardens Show will take place on the weekend of 25/26 March 2023. Scroll down for all the details.
On this page:
The Details
When
The show will take place on Saturday, 25 March, and Sunday, 26 March. Gardens open at 9am each day and close at 4pm.
There will be strict entrance protocols in place in the interests of keeping all visitors safe.
Entry Fees
Entry is free for kids under 12. Payment is by Zapper or cash.
| | |
| --- | --- |
| Gardens 1, 2 and 3 | R30 for each garden |
| Stoneford Country Estate (Gardens 4, 5, 6, and 7) | R75 single entry fee |
Enter to win our raffle with great prizes or sign up to the Nature Facts Treasure Hunt for children.
There'll be several environmental associations providing information on flora and fauna, indigenous plant sales, information on invasive alien plants, and garden crafts (including wire and bead).
Like us on Facebook for updates from the weekend, including photos.
For more information you can contact info@kloofconservancy.org.za or visit us at the Kloof Conservancy Information table on the day which will be situated at the Wetland (Garden 4) at Stoneford Country Estate.
The Gardens
There are seven gardens on show. Four of these (one is a wetland area and not a traditional garden) are located within Stoneford Country Estate.
Garden 1
1 Jacaranda Hill, 7 Meadow Lane, Kloof
Heavily influenced by landscaper Jenny Dean this garden defies the sceptics and provides a splash of amazing colours and a wide variety of plants.
Garden 2
3 Northern Avenue, Hillcrest
A first time show participant that is bound to draw attraction for its very practical indigenous planting as well as for its innovative use of materials, recycling and wise water use.
Garden 3
6 Controversy Drive, Assagay
A regular participant in recent years this garden highlights how to successfully blend indigenous and exotic species with stunning results.
Garden 4, 5, 6 and 7
Stoneford Country Estate, Old Main Road, Botha's Hill
The estate boasts four gardens on show, including an environmentally important wetland area, information tables and an indigenous haven for birds, insects and wildlife.
eThekwini Enviro Week
We are aligning this years show to also celebrate a major initiative by eThekwini Municipality to promote Environmental Education and Public Awareness in the City. One of the objectives of the Indigenous Open Gardens is to showcase indigenous gardens and so inspire all visitors/home owners to plant more indigenous species. By doing so we increase and protect the valuable biodiversity of the area. This is a good example of environmental education in action!
The inaugural eThekwini Enviro Week is a call to action for everyone in eThekwini to work together to care for the environment. Hosted by the eThekwini Municipality with partners Green Corridors and the City of Bremen (Germany), Enviro Week offers a packed programme of fun and insightful activities at venues in and around Durban from 18 to 25 March.
Look out for more information on our Facebook page.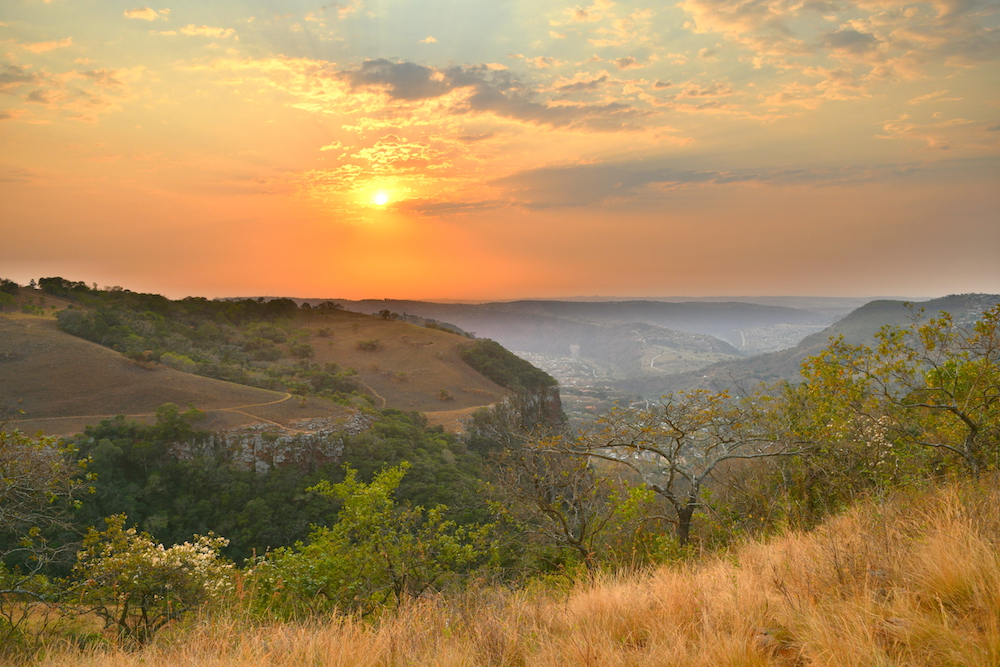 How you are supporting Kloof Conservancy
Kloof Conservancy runs numerous projects aimed at protecting the biodiversity of Kloof and enhancing the quality of life of residents through the improvement of the environment.
Funds raised during the annual Indigenous Open Gardens Show are the prime source of funding for projects.
Enjoying the show
Here are some simple guidelines we hope will improve your experience on the day:
Wear sensible shoes – there are areas with cobblestone paving, gravel, wooden decks or slopes!
There are many interesting/unusual trees to see so bring along a tree book.
Take a pair of binoculars if you are interested in birds – gardens create habitats which are ideal for birds.
Plan your comfort breaks – there are limited toilet facilities at Gardens 2, 6 and 7.
You are going to be in the sun for much of the day – wear sunscreen and a hat – cool-drinks and refreshments will be on sale at gardens 2, and 4.
The gardens are "open" but the homes are not – please do respect the owners privacy and do not wander through private spaces.
Please do not bring any animals (NO PETS) to the gardens.
The gardeners are all very knowledgeable – do feel free to engage with them as they are more than willing to share their knowledge.
Please be considerate and move on after a while so that others can enjoy the area.
Indemnity
Please read this INDEMNITY as a condition of entry. Should you not be happy with this INDEMNITY, then please do not enter the gardens and you are entitled to request a refund of your donation.
Please note these gardens have rough paths, steps and wooden walkways, water features, ponds as well as tripping hazards and slippery surfaces.
Anyone entering these premises do so entirely at their own risk. Everyone else connected therewith shall have no liability whatsover for any injury or death of any person, or loss or damage to any property, howsoever caused even arising from negligence of any degree.